Musik-Tipps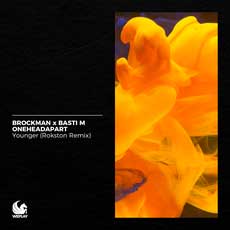 30.03.2021
BROCKMAN X BASTI M VS. ONEHEADAPART
Younger
BROCKMAN X BASTI M VS. ONEHEADAPART - YOUNGER (ROKSTON REMIX)


Following up on his recent banger "Not Right", Rokston is back on WEPLAY with a remix of "Younger" by Brockman, Basti M and OneHeadApart!

The original track was released as the lead single to Brockman and Basti Mīs first artist album "X" and peaked #3 on the iTunes House Chart in Germany, as well as #35 on the iTunes House Chart in UK.

With support by the likes of Lost Frequencies, Yves V, Tujamo, Sophie Francis, Plastik Funk or The Disco Boys and radio plays across the globe, "Younger" has built a huge fan base that will even grow with this new remix!
BACK