Musik-Tipps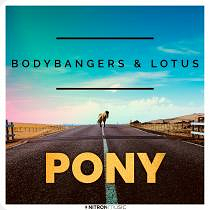 07.04.2021
BODYBANGERS & LOTUS
Pony
Bodybangers & Lotus
Pony

25 years after Ginuwine's "Pony" was released, an official remake by the Bodybangers and the US producer team Lotus is on its way! It will be released on April 2nd.

The song, which was awarded with gold and platinum (in the UK and USA, among other places), was not only Ginuwine´s breakthrough, but also Timbaland´s as producer.

The Bodybangers transform the R&B classic into a real dance bomb. House beats and the well-known vocal line make this track an absolute dance hit!

"Pony" will be released on 02.04.2021 by NITRON music - the dance label of Sony Music Germany.
BACK